How many books have you read (in entirety) over the past six months?
Out of those, how many have been related to acting?
How do you feel about your answers to these two questions?
In this blog, you will learn about:
Why

actors should read regularly
The

three key genres

you should be regularly reading
The many ways to

source reading material

The pros and cons of

electronic vs hard copy

reading

Making notes

when reading

How often

you should ideally read acting-related material
Tips on how you can fit

more reading time

into your life
Why actors should read regularly
As a professional actor, you provide a service. You supply your performing arts training, knowledge and education through the medium of acting. This is then shared and delivered to others.
Professional actors work with words. We are wordsmiths. Words are to actors as what scissors are to hairdressers; thermometers are to nurses; wrenches are to car mechanics. All are essential tools that must be mastered in order for each service to be delivered to a professional standard.
Now, imagine that you've booked an appointment with a hairdresser. You then somehow find out that the particular hairdresser you will be visiting hasn't picked up a pair of scissors in a while. How does that make you feel about your forthcoming appointment…?
When we visit a medical professional such as a nurse, we expect them to have an inherent working knowledge of how the human body functions. When we go to a car mechanic to get our vehicle fixed, we expect the mechanic to have an excellent understanding of how everything under the bonnet/hood works. The same applies to us actors. 
Know your craft

When you walk into the audition room, the rehearsal room and your performance location, you are expected and assumed to be an outstanding wordsmith.
You are expected to have an enhanced understanding and practical working knowledge of text interpretation and text exploration.
You are expected to be able to translate the written word 'off the page' into a believable and truthful performance.
Regular reading can help you do this.
The three key genres that you should be read regularly
So, let's start by looking at the three main genres of reading that you – an actor – can undertake. We'll then look at the benefits of reading each genre.
Technical skills books
'Technical skills' books encompass any written literature that assists you with the mastery of your performing arts skillset. Examples may include books on acting techniques; movement; voice; improvisation; creative writing; script analysis; character development etc.
Why you should read technical skills books
Introduction to new techniques – As a professional actor, you will be constantly looking for ways to develop and enhance your craft. Reading about the technical skills actors and practitioners possess can show you new ways to approach your acting techniques.
Revising previously learnt techniques – It may have been some while since you've trained. Revisiting techniques that you are already familiar with can remind you of them. Techniques that may have become a bit rusty over time can be jumpstarted.
Inspiration to keep up your own training – Reading technical skills books may inspire you to research and participate in workshops specialising in a particular technique. You will obviously benefit from renewed training. But group practice allows you to be connected with the industry, other actors and also tutors who specialise in chosen fields.
Assistance with audition and performance skills – Through reading and learning from technical skills books, your craft – and, therefore, confidence – will grow when you put those skills into practice in both the casting suite and on the job. Great audition skills are an essential part of an actor's marketing toolkit – reading will help you enhance your audition skills.
Auto/Biographies of influential performers/practitioners
Autobiographies and biographies are books about an influential person.
Autobiographies are books about a particular person's life that are written by the person themself.
Biographies are books about a person's life that have been written by another person i.e. not the person the book is about.
Authorised biographies are those that have been vetoed by the subject person themselves (or their representative(s)).
Unauthorised biographies are books that have not been vetoed by the person they are about. Therefore, when reading unauthorised biographies, we must be mindful that the writer may be portraying – consciously or unconsciously – a particular slant, bias or objective about their subject person. These reasons may – or may not – be explained in the biography itself. There are many auto/biographies available of performers and creative practitioners, past and present.
Why you should read auto/biographies
To learn about the lives and career journeys of the subject person – As well as the linear story of the subject's life, there may also be reflections on their own skills and selves contained within the book. They may discuss why certain choices have been made, both in their careers and in their lives in general.
To humanise – Auto/biographies are a great way for the reader to identify and connect with the person. They can seem closer to us and more everyday rather than a distant celebrity and/or notable figure. The pedestal may be removed.
Behind the scenes knowledge – You can learn about what goes on behind the scenes i.e. casting processes, how a film set works etc.
The biographer – You can learn why they have chosen to write about their particular subject person. You may develop insight about what fascinates them about their subject, and how the biographer became aware of and interested in the person they are writing about.
Scripts – theatre and screen
Scripts are frequently read by working actors and could be considered as the most popular form of reading. Scripts can come from any genre – stage, TV, film, voiceover etc. All are equally valuable for actors to regularly read.
Why you should read scripts frequently
Imagination – Watching/listening to performances – either live or recorded – is always beneficial for actors, particularly when you actively observe them with a technical, critical and creative eye.
However, when we watch/listen to something, we are seeing and/or hearing someone else's interpretation of the text. We are experiencing the creative interpretations of the performers, directors, producers, and – in recorded mediums – those of the cinematography and editorial creatives. And that's to name just a few!
When you read, you are creating your OWN interpretation of a text. Your imagination converts the written words into images, sounds and emotions. Parts of the text may resonate with you deeply owing to your own life experiences. When reading, your creation and interpretation of the text is unique to you.
Script reading is essential exercise for actors. When you are given a text (for audition, rehearsal and performance purposes), you are being asked to explore and develop your own interpretation of the piece before the collaborative work begins with the other creatives involved in the project. Script reading exercises both your imagination and text interpretation skills. Every professional actor needs to read scripts regularly.
Keeping up to date – Part of the service you provide as a professional actor is keeping up to date with the industry. Reading scripts – whether new writing or previously published – connects you to the wider performing arts industry. Without writers there would be limited performance opportunities for acting work. Reading scripts is a great way to support and connect with other branches of the performing arts industry.
Being an expert in acting – It is expected that you, as a professional actor, are familiar with a range of scripts from profound and influential writers. Let's head back to our car mechanic comparison: mechanics should have a wide range of knowledge about vehicles in general, not just (for example) steering columns. It's the same for actors! Know your craft – its past and its present.
Audition preparation – It goes without saying that you must read the entire script (or as much of it that is released to you) prior to starting your audition preparation. Familiarise yourself with frequent script reading outside of auditions. If you do so on a regular basis, you will become more confident with this genre when a script is sent to you for a casting.
Sight reading in auditions – You may be asked to read a script 'cold' i.e. previously unseen. The more you exercise your reading skills, the more confident you become with lexical and grammatical choices. You can then perform confident and bold deliveries of previously unseen text. Again, great audition skills are an essential part of an actor's marketing toolkit – regular reading will help you enhance your audition skills.
Sourcing reading material
So, where can you get your reading material from?
Libraries – Actors' Career Coaching encourages every actor to become a member of their local library. There you will find a wide array of reading material. Some may not be familiar with: you may come across topics and creative texts by writers that you may not have yet heard about which you can go on to explore. If your local library doesn't stock what you are specifically looking for, ask the staff – they very well may be able to source it for you.
Book stores – Allocate time to enjoy leisurely browsing bookstores. Again, you may find inspiring material that is new to you. Most bookstore departments have staff that specialise in each department's topic so you can be assisted in sourcing what you need. You can also receive first-hand recommendations from the specialist staff members.
Second-hand options: Stores (i.e. op shops, thrift stores, charity shops etc.) and car boot/garage sales – As well as grabbing a bargain, you very well may get your hands on material that is no longer in print which can result in a great outcome for searching for underperformed audition monologues. You may even stumble across items that may be of significant monetary value! And, of course, you will also be doing your bit for the environment by buying used goods 😊
Online – Hit up a search engine and you will find numerous websites that offer free, downloadable, classic and new scripts. Blogs can offer excellent industry insights.
Recommendations – Ask around! Chat to your fellow actors, tutors, agent and Coach Angeline here at Actors' Career Coaching. See what other people have enjoyed reading. Learn what has benefitted them and their career.
Your own notes – These are an often-forgotten resource by actors and can include your notes from drama school training, workshops, productions you have been in. The great thing about these notes is that they are deeply personal to you and you have the memories from the training exercises/performances to reflect on and reapply the techniques to. If you don't have any/many notes from previous training courses, start making them from now on! Build a library of your own reflections that you can use to keep educating and inspiring yourself.
Writers! – It sounds incredibly obvious but if you are looking for reading material, try contacting writers themselves. Some writers even publish their own work (or excerpts) for free online. If they are unable to provide you with their own work for any reason, then they will be a great source of suggestions for available material. If you establish a strong relationship with writers (and you are encouraged to do so!) they may also provide you with an insight to the writing process – invaluable knowledge for actors to obtain.
The pros and cons of screen vs paper reading
We live in the digital age and over the last decade, access to books in their various forms has seen unprecedented levels.
Screen reading
Reading through smartphones, tablets, laptops and computers is great. We have one – if not, more! – of them with us nearly all the time. We therefore have access to reading material whenever we want it.
However… we all know of the distractions that come with technology. Our eyes can tire more easily from screen reading in comparison to paper reading, especially when we spend a large portion of our day looking at various screens. Notifications pop up; phone calls and text messages come in; we can be lured over to another webpage if our concentration isn't quite there with what we are supposed to be currently consuming.
Paper reading
Reading actual, physical books removes us from these distractions (albeit slightly if the phone is nearby!). Nothing can suddenly jump onto the page we were focusing on (exceptions being animals and small children, of course…). There have been numerous studies and articles written on the way information is more aptly understood and recalled when read on paper in comparison to screen reading (an interesting article can be found at https://www.scientificamerican.com/article/reading-paper-screens/)
The drawbacks of hard copy reading can be the weight of the book; the lighting needed to read from paper; portability of books; the additional expense.
It comes down to personal preference. Whatever works best for you at the given time!
Noting what you've learnt from each book
You may find it useful to mark up a book that you read – whether electronically or in hard copy – so the next time you visit it, you can be quickly drawn back to ideas and thoughts that were particularly meaningful to you on your last read. You can do this as you go along, or during a skim read after you've completed the entire text.
Another alternative could be for you to write a summary of what you read. This allows you to put into your own words what you have understood and particularly connected with. It enables you to go over any points you may have experienced trouble understanding. You can then revisit and work on them until you have enough clarity to be able to summarise it yourself. A sure-fire way of knowing we have understood something is to be able to teach it to others: so summarising our reading material ensures us that we understand the book enough to be able to bullet-point it.
How often you should read an acting-related book
Actors' Career Coaching recommends that all actors should read an entire industry book – whether it be a technical book, (auto)biography or script – EVERY SINGLE WEEK.
How does that make you feel?
It may seem overwhelming.
BUT… if you read an entire industry book every single week –  and let's say you rotated your reading each week between technical books, (auto)biographies and scripts – it would mean that within a year you would have read:
17 technical books
17

(auto)biographies
17

scripts
And then had one week left over for either another book (or a rest!)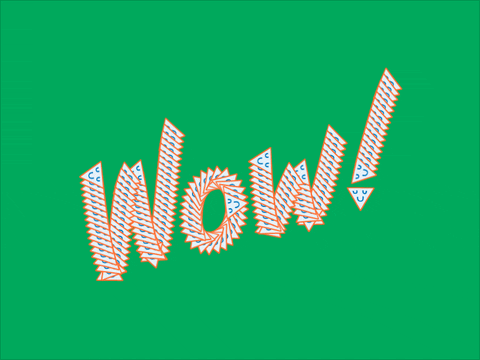 How much more enriched would you be as an artist if you managed to read a book a week for an entire year?!!!
Let's say you manage a book a month. In a year, you would have read:
4

technical books
4

(auto)biographies
4

scripts
Those numbers would still undoubtedly have an impact on your career and your expertise as a professional actor.
Practicalities: How you can read more regularly
We are all very busy people. (Or, at least, we all consider ourselves to be extremely busy…) But, as with anything, when you understand and embrace the benefits of an activity such as regular reading, your motivation for reading more will soar. What changes can you make in your life so that you read more regularly? Some suggestions of how you can fit more reading into your life could be:
Using time on (& waiting for)

public transport

During a break

at your day/evening job

Diarising specific reading time

into your schedule

Setting yourself a target

to read X number of acting-related books by a certain date

Getting up slightly earlier

and having your book on your bedside table

Before bed

Joining/setting up a

reading group

with other actors

Wean yourself from social media

: every time you go to look at social media, pick up your book

instead

At the gym

(where safe and sensible to do so!)
Reading can be done pretty much anywhere.
Reading regularly doesn't cost you anything to actually do.
Reading regularly can further your acting career enormously when you apply the learnings you've read directly to your craft.
Reading regularly is a NECESSITY for actors.
This blog has explained WHY you – an actor – should read regularly. It has explored WHAT you should read regularly.
If you are an actor who takes action,

HOW

–

and WHEN

– will you read more?
---
Actors' Career Coaching helps undiscovered actors perfect their business, marketing and networking skills so that you increase your visibility to casting professionals and can audition for more paid acting work.
---
To find out more about how Actors' Career Coaching can help turn the dreams you have for your acting career into realities, you can:
Check out the Actors' Career Coaching website to explore the various ways Actors' Career Coaching can support you in and throughout your acting career.  
Sign up to the Actors' Career Coaching mailing list using the contact form below. You will be kept up to date with the coaching packages, workshops, blogs and short courses that can help drive you and your career forward so you can continually achieve career satisfaction.
[contact-form to="coaching@actorscareercoaching.com"][contact-field label="Name" type="name" required="1″][contact-field label="Email" type="email" required="1″][contact-field label="Message" type="textarea" required="1″][/contact-form]